Bricklayers Sunshine Coast | Brick Fences | Bricklaying Experts
Sunshine Coast Bricklayers
Welcome to Sunshine Coast Bricklayers, a team of skilled bricklayers providing high quality bricklaying services to residents across the Sunshine Coast. As brick fence and retaining wall specialists, we provide a total solution to your brick fencing needs. Our team can take care of the demolition of an existing fence, footing installation, brick or block fence and rendering. We can even organise steel for gates and inserts. 
With years of experience behind us, Sunshine Coast Bricklayers provides the best residential and commercial bricklaying services in the area, including Buddina, Alexandra Headlands, Currimundi, and Bli Bli. Our bricklaying services include brick repair work, block laying, brick fences, home extensions, retaining walls and much more. Whether you are looking for a classic or modern design, our experienced and friendly team can make any concept a reality. 
Sunshine Coast Bricklayers are a team of expert bricklayers producing quality brickwork at the best prices. Brick fence? Retaining Wall? Call today!Bi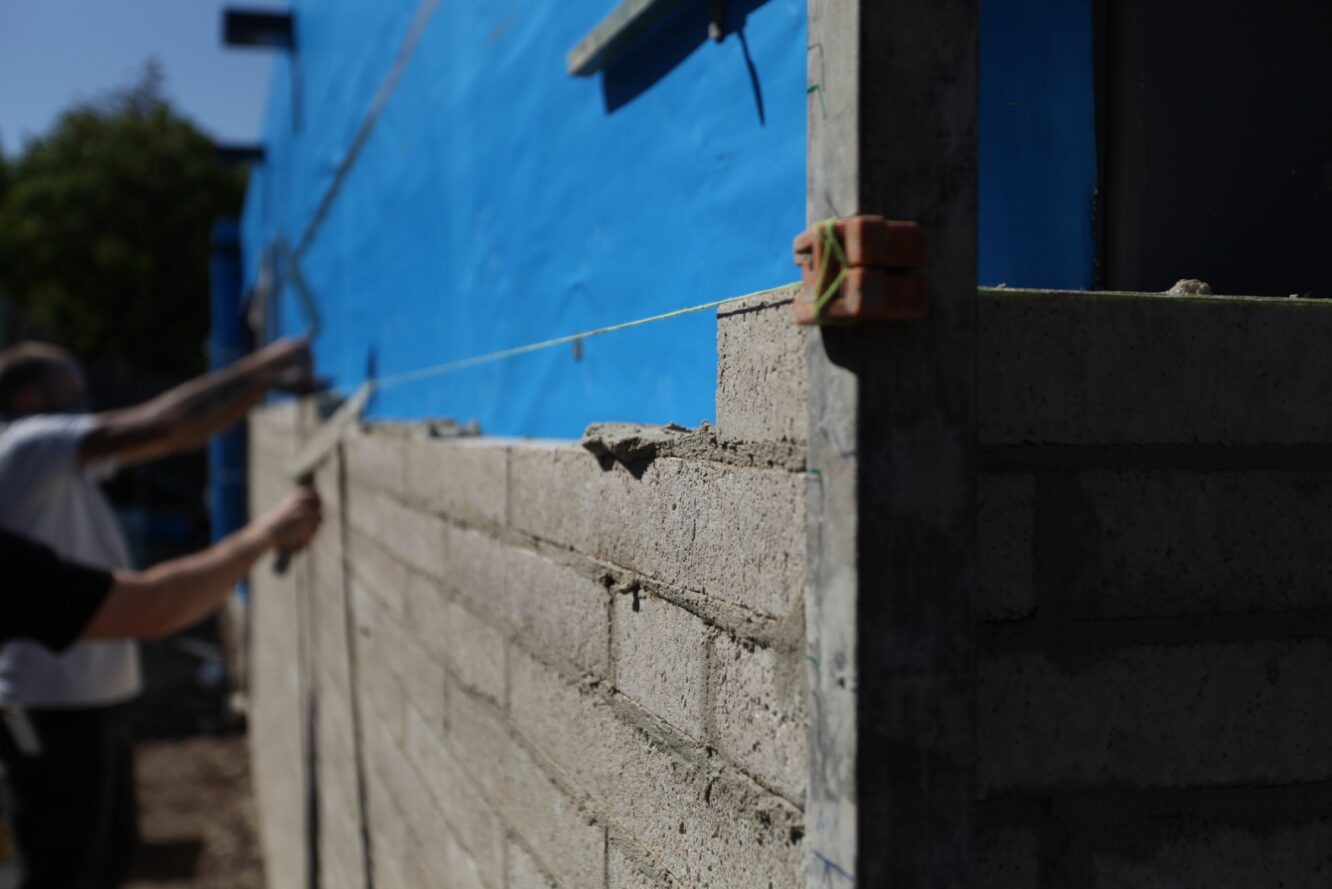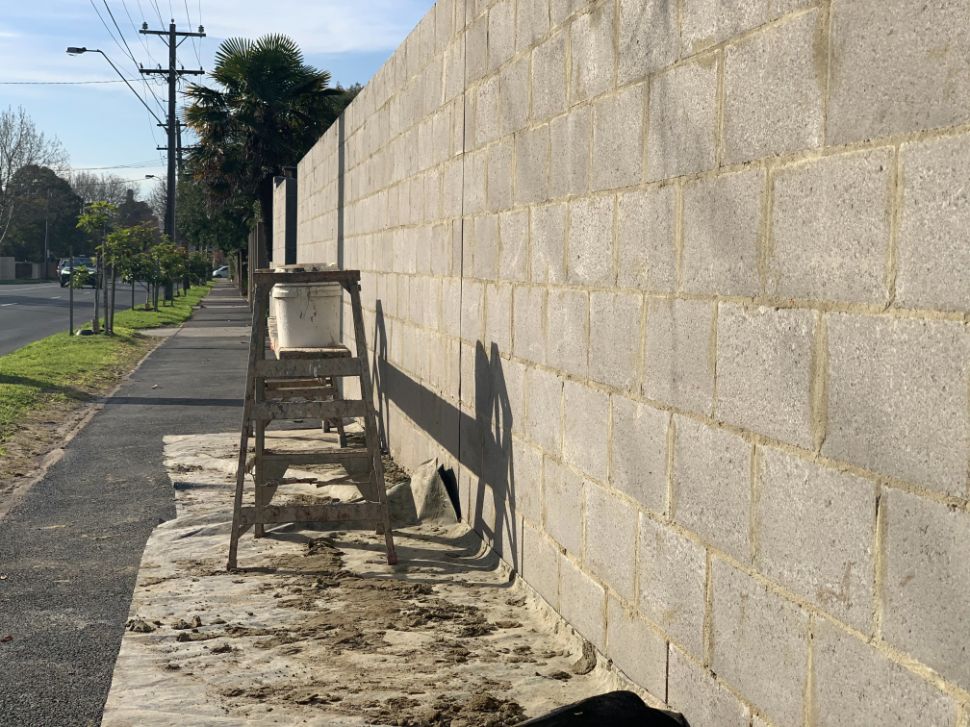 Brick fences have both an aesthetic and a practical function. They boost the curb appeal of your property with their variety of classic looks that also enhance your home's value. Brick fences in Sunshine Coast also provide security and privacy. Our craftsmen can build a wide range of attractive designs including solid block and render fences, solid brick fences, and combinations of brick or block and steel, timber or aluminum. Our team are artists of brick fencing, and we'll deliver an amazing result for you. Find out why we're the bricklayer Sunshine Coast residents continue to call.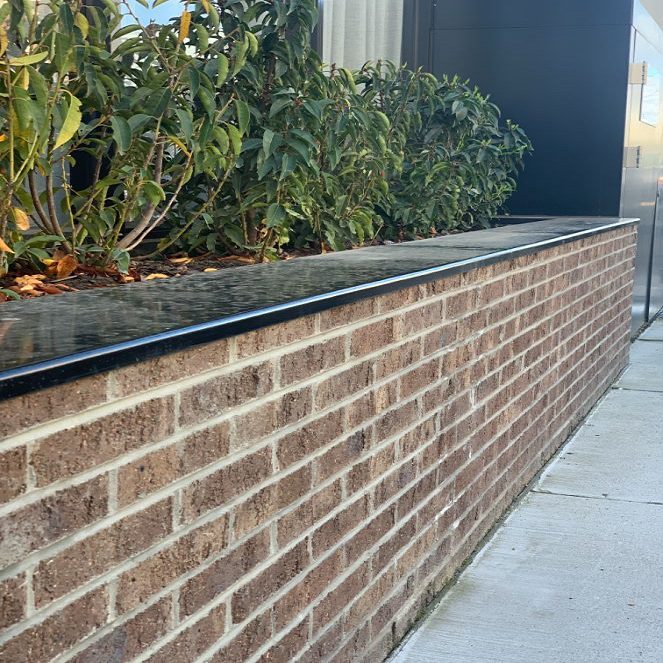 There are many practical and design benefits to be gained from retaining walls. If your landscape or driveways have a sloping gradient, an effective retaining wall design is the perfect way to create a level area. Retaining walls can also be used to add depth or height to your landscaping design to use space efficiently or to create visual interest.
Retaining walls can also prevent soil erosion and help to control water drainage.  A wide variety of retaining wall designs are possible, from low-rise garden walls topped with planter boxes to tall boundary walls that add privacy and security to your property. At Sunshine Coast Bricklayers we can provide you with an appropriate solution that's customised to your specific needs and environment.
Quality brickwork can last a lifetime, but sometimes repairs or restoration are required. Structural stress can cause cracks. Water can get in through cracks and weaken bricks and mortar, causing them to crumble. The effects of weather can cause discoloration of external brickwork. Sunshine Coast Bricklayers are the specialists in restoring damaged brickwork to its former glory. From repointing to brick replacement to structural repairs, our brick repairs will perfectly match your original brickwork and will last much longer due to the high-quality materials that we use. More than a bricklayer; we're brick repair experts in the Sunshine Coast area, from Castaways Beach to Diddillibah in Qld Australia.
Why Choose Our Bricklayers for your brick walls?
We've built a reputation for our quality bricklaying services. Whether you're in Beerwah Qld, Maroochydore Qld or Buderim Qld, we're available with a quick reply to your construction project. 
Quality Workmanship.
The number one reason clients choose us and keep coming back is our quality workmanship. We guarantee your satisfaction when you hire us for your bricklayers Sunshine Coast renovation, because we really are the experts on local brickwork and blockwork. All of our pros are licensed and experienced craftsmen with an open view to deliver unbeatable quality brickwork, from small brick repairs at your home to large commercial projects. Sunshine Coast Bricklayers provide the highest quality brickwork and for the competitive prices. As retaining wall and brick fencing specialist, our team of bricklayers Sunshine Coast are sure to provide the best bricklaying services for your property.
Transparent Pricing.
Clients tell us they really appreciate our clear and fair pricing. We're upfront with our clients about the cost of different options, and we give solid advice about how to minimise the cost of the job without sacrificing quality. We've learned a lot over the years, and we share that experience to the benefit of all our clients.
Great Customer Support.
From your first contact with us you will see that our team of pros are friendly and responsive to you from start to finish. We take pride in our attention to our client's needs. We believe communication and collaboration are essential for the smooth and successful completion of every job.
On-Time Completion.
Because we're so meticulous, we always complete our projects on time. You can count on us for efficient and timely service. Apart from adding curb appeal with its classic look, brick construction has several important advantages:
Bricks are energy efficient
Quality brickwork boosts value of your property.
Brickand blockwork are low maintenance.
Brick walls are very weather resistant.
They are both environmentally sustainable.
All in all, there are a lot of advantages to brickwork, both aesthetic and practical. So, if you are planning a new home or commercial building, or you need a garage, fence, retaining wall or letterbox, brick or blockwork is the way to go. Sunshine Coast Bricklayers provides all these professional bricklaying services and more.
More Than A Skilled Bricklayer
Why should you choose Sunshine Coast Bricklayers for your upcoming bricklaying project? We are brick fencing specialists. We have the knowledge and the skills to get it down right the first time. Our team of experts have had years of experience in laying brick fences and retaining walls so we know what we are doing. We will bring you quality workmanship and friendly service. We never cut corners, and our materials are of the high-quality brand for lasting performance. Our prices are competitive, and we offer free quotes so you can have an idea how much your project will cost before deciding if you want us to take on the job. We guarantee a satisfaction or your money back . We believe in customer service and will always make sure that your project is completed as soon as possible.