High quality brickwork is an attractive way to give classic style the look of any home or commercial building. Our team of fully-qualified and licensed bricklayers provide customized brickwork and blockwork solutions guaranteed to add value to your property.
Retaining Walls Sunshine Coast
At Sunshine Coast Bricklayers, we construct all types of brick and block retaining walls for both domestic and commercial properties. We also repair existing retaining walls Sunshine Coast. Our deep knowledge and years of experience mean you are guaranteed to get a fully functional, aesthetically pleasing retaining wall at an affordable price.
We offer free consultation so that we are sure to understand your objective and requirements in order to propose the most suitable type of retaining wall that fits your budget.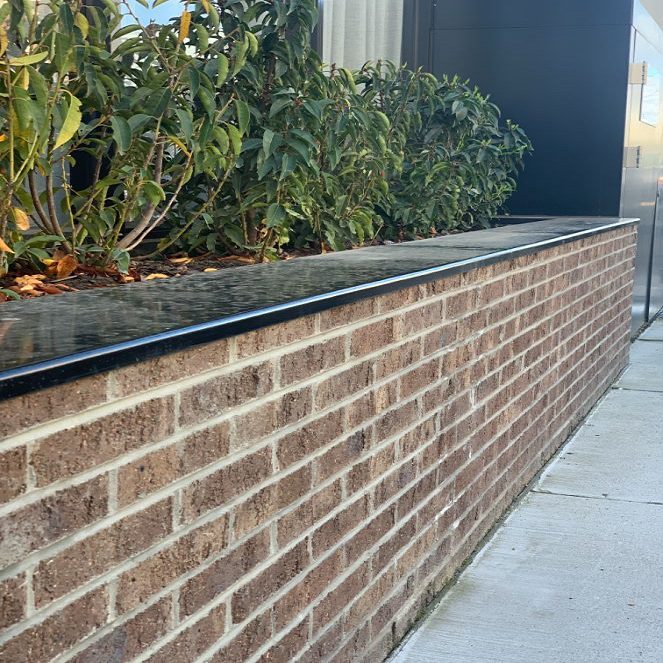 Sometimes your property has a slope where you need a flat area. A retaining wall can be used to create level areas for a garden, a patio or parking. They can also create dramatic visual appeal to landscapes that are on a gradient.
A retaining wall also serves the important function of keeping soil in place and controlling drainage. This prevents soil erosion and water accumulation in unwanted areas.
Retaining walls can go wrong if you haven't carefully considered all the factors, like the weight of soil it will support, water drainage, and the appropriate structure and height of the wall. Our bricklayers Sunshine Coast have the necessary experience to build you the right type of retaining wall that won't lean, bulge or warp. Here are some of the retaining wall types we often provide:
Gravity wall. The most basic retaining wall. The mass of the wallitself holds back the soil. Most gravity walls will need a concrete footer to sit on. They can be straight vertical or sloped. Typical materials for these walls are red brick, block, or sandstone.
Cantilever wall. A cantilevered wall is a gravity wallwith a horizontal slab that extends under the soil in an "L" shape, so that the weight of the soil helps to hold the wall in place. The typical material for this type of retaining wall is steel reinforced concrete.
Anchored wall. This type of wall has anchorsthat extend into the backfill behind the wall. Anchored walls can be made of various materials, and the anchors are typically steel and concrete.
The height of a domestic retaining wall is generally 50cm to 1 meter (commercial walls may be higher). Retaining walls can be straight or contoured, depending on the topography of your landscape. There are a lot of factors to consider, but not to worry! Our pros are old hands at this and will walk you through the whole process.
First our expert bricklayers Sunshine Coast will talk with you about your functional and aesthetic goals, and then analyse your property carefully to ascertain the most suitable type of retaining wall for you. Our master craftsmen will take everything into consideration – the aesthetics, the load requirements, water drainage, and of course your budget – and lay out all the options for you to decide.
We can handle projects of any size, and we're known across the Sunshine Coast area, from Buddina to Eumundi, for our top-notch work. So, call us or fill out our contact form to start a conversation today. We are always ready to tend to your requests.
Why choose our retaining walls sunshine Coast?
Why should you choose Sunshine Coast Bricklayers for your retaining wall project?
Here are the top reasons:
· We have a wide range of experience in the local area.
· We know what makes for an excellent looking finished product.
· We know how to get your project done on time and within budget.
· You will be dealing with one business owner who can be held accountable.
· We are in the business of building retaining walls. That is what we do, and that is where our focus will be.
· We can come out to give you a free estimate at your convenience.
· We use only proven construction methods and materials, and we are well-versed in current building codes.
· When it comes to service and quality, there is no comparison.
You will be glad that you chose Sunshine Coast Bricklayers for your next retaining wall project. Contact us today to schedule an appointment, or to get a free estimate for your next bricklaying job.